Ashford Borough Council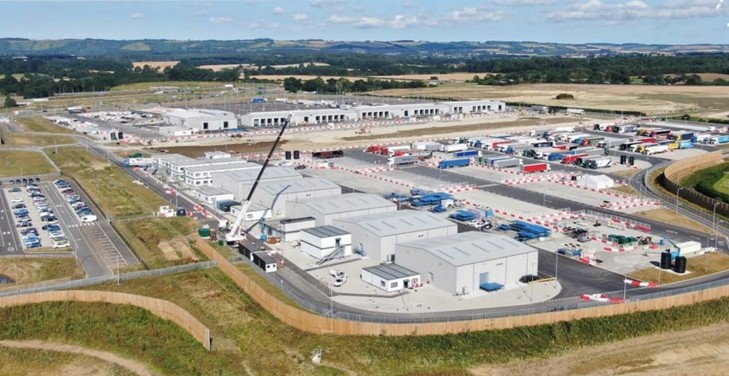 Welcome to the Ashford Port Health website.
The Sevington Inland Border Facility (IBF) is currently under construction, when completed Ashford Borough Council will provide a Port Health Service at this facility. 
The government announced on the 28 April 2022, that the controls for imports from EU to GB that were due to go live on 1 July 2022 have been delayed.
As part of a new approach to unify and simplify the systems, the controls of Export Health Certificates, Physical examinations of Sanitary and Phytosanitary (SPS) required for POAO from the EU will be introduced at the end of 2023, aligning with the new Border Operating Model.
Ashford Port Health remains in regular communication with DEFRA, FSA and the Cabinet Office on these matters in order to understand the implications and will update our website and social media regularly to communicate with the trade.
We will continue to support you with any queries you may have.
You can read the full Government statement here.
You can also follow the Ashford Port Health LinkedIn, Twitter and Facebook pages to keep up to date on the latest announcements.
From 7 June 2021 the Port Health Service started to undertake documentary checks on Illegal, Unreported and Unregulated Fishing (IUU) being imported to Great Britain through the Eurotunnel, from the EU, EEA or EFTA.
Ashford Port Health will continue to provide a service for these checks that are already in place for Illegal, Unreported and Unregulated (IUU) as the requirements for those have not changed. Details for importing fish into GB can be found here
If you are an importer of fish via the Eurotunnel we advise you to contact, porthealth@ashford.gov.uk and a member of the administrative team will provide you with help and guidance in how to prepare for the process of importing.
IUU imports from any other countries that have transited across the EU must arrive at a point of entry with a designated BCP. The Sevington site is currently not yet a designated BCP, but will be in the near future.
View government poster with directions to the site and translations [pdf] 520KB.