Ashford Borough Council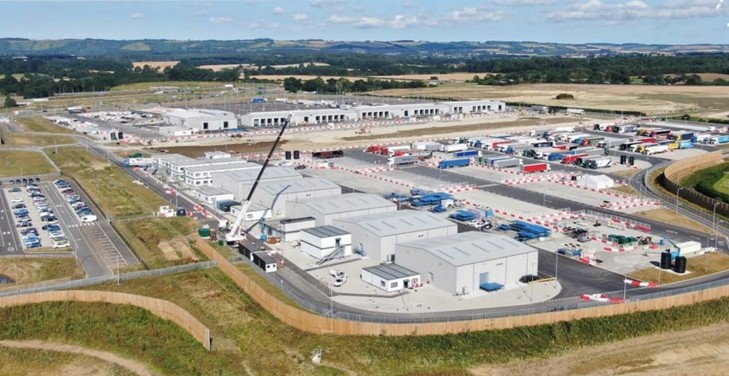 Welcome to the Ashford Port Health website.
The Sevington Inland Border Facility (IBF) is currently under construction, when completed Ashford Borough Council will provide a Port Health Service at this facility. 
From 7 June 2021 the Port Health Service  started to undertake documentary checks on Illegal, Unreported and Unregulated Fishing (IUU) being imported to Great Britain through the Eurotunnel, from the EU, EEA or EFTA.
If you are an importer of fish via the Eurotunnel we advise you to contact, porthealth@ashford.gov.uk and a member of the administrative team will provide you with help and guidance in how to prepare for the process of importing.
IUU imports from any other countries that have transited across the EU must arrive at a point of entry with a designated BCP. The Sevington site is currently not yet a designated BCP, but will be in the near future.
View government poster with directions to the site and translations [pdf] 520KB.
Government sets out pragmatic new timetable for introducing border controls
On 14 September 2021 the government set out a pragmatic new timetable for introducing full import controls for goods being imported from the EU to the UK. Businesses have faced a range of challenges over recent months as they recover from the global pandemic which has impacted supply chains across Europe. This is being felt particularly by the agri-food sector, where new requirements on importing products of animal origin were due to be introduced from next month. Rather than introduce these controls at this time, the government has listened to those who have called for a new approach to give businesses more time to adjust. Full customs declarations and controls will be introduced on 1 January 2022 as previously announced. The waiver for export safety and security declarations (EXS) will end from 1 October 2021. Safety and security declarations for imports will not be required until 1 July 2022.
DEFRA have developed this EU-GB Trader Showcase (via Dropbox) - a one-stop-shop for key information, documents and assets available for you to download and share with your networks and communities. They will be regularly updating this site with new content as it is available. 
Please visit our Frequently Asked Questions page if you have a query.